Dear Yogis,
We are well into Pitta season! Ayurveda, Yoga's sister science, tells us summer time can exacerbate symptoms of an out of balance Pitta dosha. According to Ayurveda, we are all made up of a mix of three different doshas, or constitutions that govern human bodies, minds, and energies. Pitta is made of the elements fire and water, so it runs hot. Symptoms of an out of balance Pitta dosha include: irritability, anger, red rashes, heartburn, etc.
If your personal constitution has Pitta as the predominant dosha, or you're experiencing a Pitta imbalance, the hot summer months can be particularly brutal. Hot tip (get it?!): if you're interested in taking a good guess at your dosha, you can google dosha quiz and find many. An Ayurvedic Consultant or Practitioner can give you an official assessment. Luckily, Ayurveda provides plenty of suggestions to combat the heat and keep cool for the season.
In my weekly Sun's Out, Curves Out! summer series we've been practicing plenty of cooling asana poses, and also learning pranayama breathing exercises that work to cool the body and mind. I created this short pranayama video for you to practice at home! Use this refreshing breath daily or as needed. Find the pranayama video on my new YouTube channel!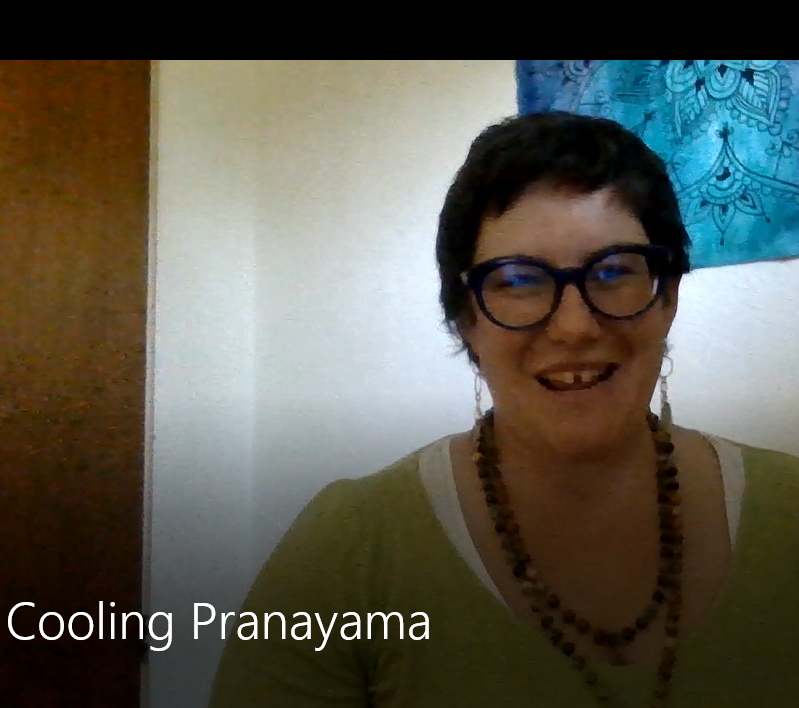 Speaking of summer, my summer series, Sun's Out, Curves Out! has been so lovely I'm going to add one more 4-week series to the calendar before fall hits! We have one last class of the current series this Saturday (which you can still join by drop-in!). I'm going to take one weekend off and then start again Saturday, August 22nd. Again, as before, I'll be offering a discounted rate of $50 for the 4-week series, or you can join any weekend at the drop-in rate of $15.
Mondays at 6pm (online) - Gentle, Restorative, and Yoga Nidra
Saturdays at 9am (at Menlo Park) - Sun's Out, Curves Out! Curvy Yoga outdoor summer series.
You can sign up for all offerings on my website at https://www.movingmountainsyogaor.com.
Warmly (but not too warm),
Nichi
Moving Mountains Yoga