Hi, beautiful yogis! My name is Nichi Masters Linder, and I'm offering Curvy Yoga and more to Eugene and Springfield Oregon. I believe that Yoga offers profound medicine for healing the body, mind, and spirit. Having experienced this healing potential myself, I feel called to offer it to others.
I offer a trauma-informed, size-inclusive and body affirming yoga practice that is grounded in Ayurveda, neuro-science, and Social Justice. My classes honor the sacred tradition of Yoga and often weave in elements of pranayama, meditation, chanting, and philosophy. Utilizing the healing tools of Yoga, we will explore together the potential for dropping out of your mind and into your body, which is a path so many of us have been conditioned to avoid.
I am particularly interested in offering this practice to people who may otherwise feel uncomfortable walking into a yoga studio. People living in big bodies and/or identifying as a member of a marginalized community, as well as those working in social justice for the betterment of our shared humanity are strongly encouraged to offer themselves self-care and nurturing through Moving Mountains Yoga. I also live with a chronic illness/chronic pain condition and serve people seeking relief or acceptance through Yoga.
I graduated from Sarahjoy Marsh's 200 hr amrita and Social Justice teacher trainings, and hold a Curvy Yoga certification. It is with the support of, and gratitude for my teachers, and my teachers' teachers, that I lovingly serve in the path of Karma Yoga.
I snapped the photo at the top of the page at Oregon's Silver Falls State Park. It's incredibly gorgeous there!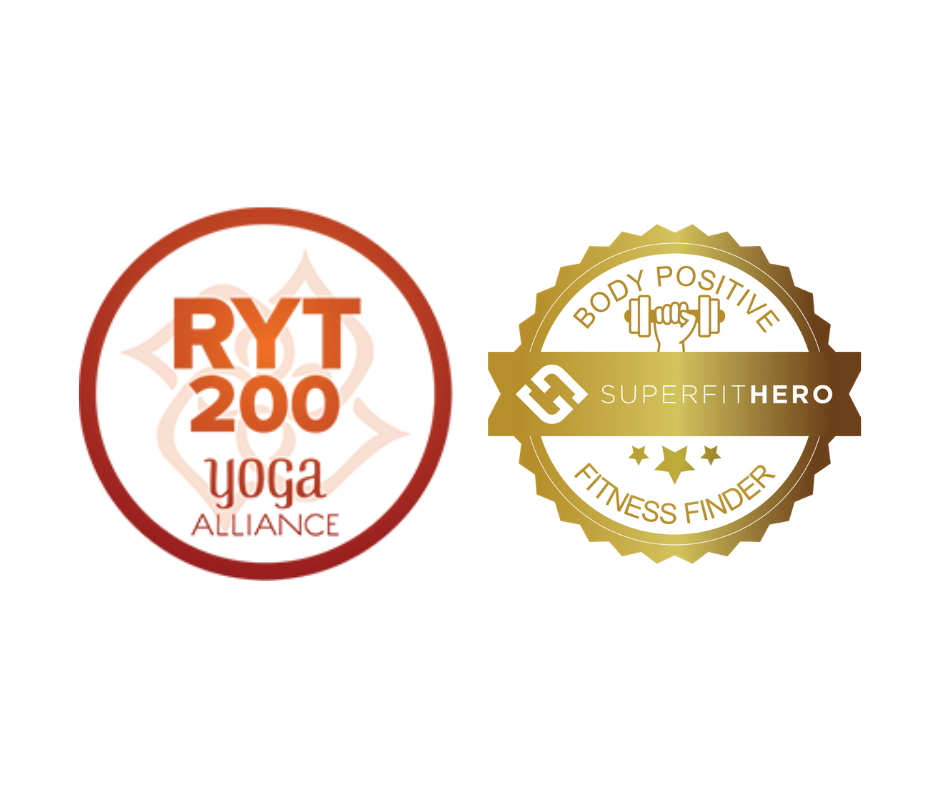 I'm proud to be sponsored by Superfit Hero! Check out their Body Positive Fitness Finder here!